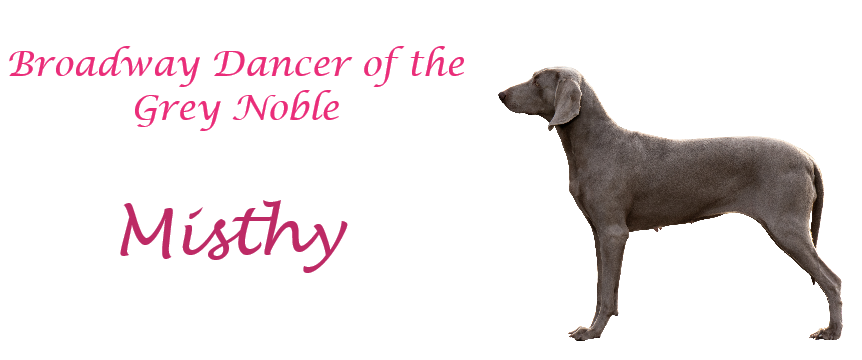 Our princess
In October 2015, after a long wait, we were finally allowed to take our Misthy home with us. Soon she conquered our hearts and took a prominent place in our family. We completed a puppy and young dog hunting course with her with good results. Of course we never go out hunting without Misthy at our side. Misthy also proved herself at the shows. Her exterior has been judged several times as excellent and very good.
Misthy is a very people oriented dog. She is smart, playful, she wants to work for us and above all she is very beautiful to see. In the meantime Misthy also became the mother of her first litter of puppies. Once again she has proven to be a very valued dog who has mastered her mother role very well.
Our beloved Misthy passed away on the 27th of june 2022. We miss her everyday and she leaves a huge void in our family. Dear Misthy, thank you for all your mischief, support and above all love.
---
Onze prinses
In oktober 2015 mochten wij onze Misthy na lang wachten eindelijk mee naar huis nemen. Al snel veroverde ze onze harten en nam ze een prominente plaats in binnen ons gezin. Wij hebben met haar een puppy en een jonge honden jachtcursus gevolgd en deze met een goed resultaat afgesloten. Uiteraard gaan wij nooit op jacht zonder Misthy aan onze zijde. Misthy heeft zich daarnaast bewezen op de shows. Haar exterieur is meermaals beoordeeld als uitmuntend en zeer goed.
Misthy is een zeer mensgerichte hond. Ze is slim, speels, ze wil graag voor ons werken en bovenal is ze erg mooi om te zien. Intussen is Misthy ook moeder van haar eerste nestje pups geworden. Ook ditmaal heeft ze zich bewezen als een zeer gewaardeerde hond die zich haar moederrol goed eigen heeft gemaakt.
Onze geliefde Misthy is overleden op 27 juni 2022. We missen haar elke dag en ze laat een enorme leegte achter in ons gezin. Lieve Misthy, bedankt voor al je kattenkwaad, steun en vooral liefde.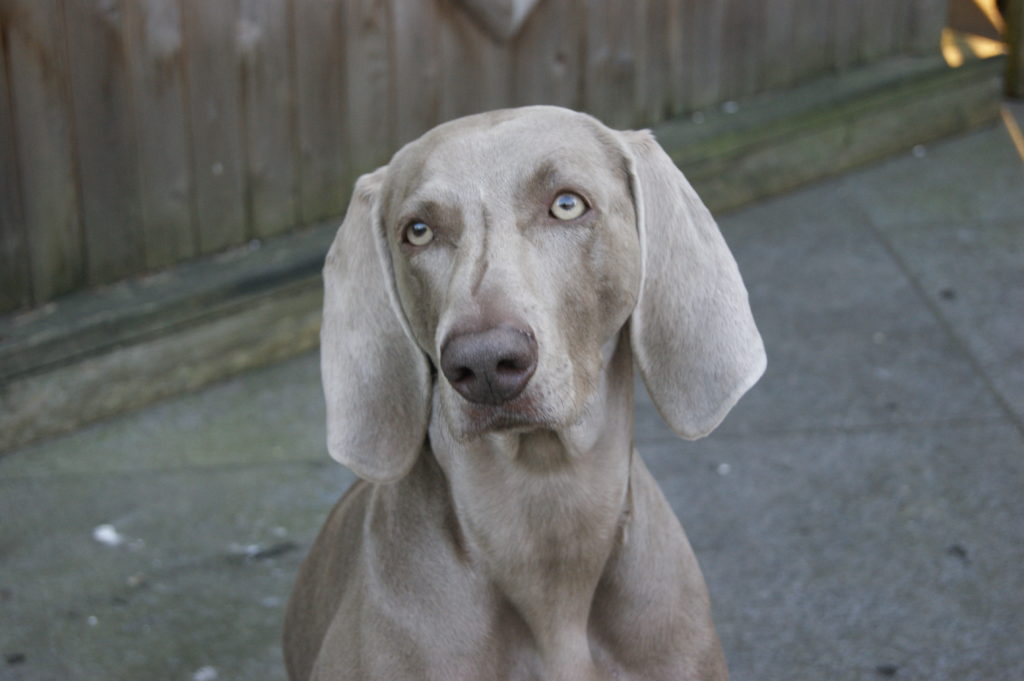 About Misthy:
Registration number: NHSB 3015824
Registered name: Broadway Dancer of the Grey Noble
Given name: Misthy
Gender: Female
Tail: Not docked
Date of birth: 23 august 2015
Passed away: Yes, 27th of june 2022
HD: A
DNA: Stored
Sire: Sireva Twister
Dam: Smashing Showdiva of the Grey Noble
Owner: H.W. Nijland-Eggert
Co-owner: F. Nijland
Documents from Misthy: